Infrastructur
Beside the numerous, to a large extent airworthy exhibits and TOPICS to the Austrian Aviation the flight museum offers also the opportunity to a relaxed attendance with your children.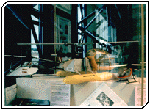 That, the museum neighbouring children's playground, directly beside the guest garden of the restaurant "Katana Kafe", is secured to all traffic surfaces. From there the visitors have an impressive view on the takeoffs and landings running off.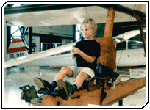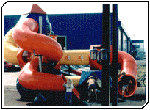 Beyond that there is a Skate- and Bmx track for larger Kids, behind the museum building complex - a course with Halfpipes and all chicaneries.
Come and visit us!