Welcome to flight museum AVIATICUM

At our exhibition you`ll find fascinating Austrian flight history and the indescribable flair of the airfield, tasteful catering trade and naturally attractions particularly for children….
Opening times: Tuesday - Sunday 10.00-20.00h
Closed: Monday, January 1st, May 1st, December 25th and Karfreitag.
---
Der Verein Flugmuseum Aviaticum
Technischer Rat Toni Kahlbacher managed the private donation and is founder of the museum. At present there are 75 members - promoters and friends: 43 persons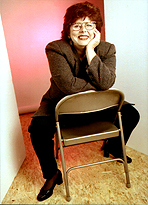 Chairman: Ing. Gottfried ZACH
Second Chairman: Claudia CUNIA
Museum chief, business guide: Claudia CUNIA
Secretary: HR DI Reinhard KEIMEL
Finance: Prof. Franz PINCZOLITS
Financecontroller:Rudolf MOLT
Technical support: Rudolf MOLT
Topic tables and administrative support: Claudia CUNIA
The members and promoters of the association flight museum Aviaticum strive to operate the museum interesting and worth-visiting. Constantly new objects are integrated into the collection, some members separated also from their aircraft or accessories and donated them for the museum. Since October 2000 thereby an aerotechnical and flight-historical book collection has also been available at the museum.